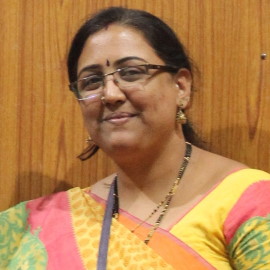 Mrs. Rashmi Hingmire
Patent Agent
Mrs. Rashmi Hingmire is a qualified Patent Agent (2011) having more than twelve years of experience on account of prior art search, filing and prosecution of Indian and PCT patent applications. She has worked on different types of patent applications including fields of electrical, environmental science, medical, computer science, energy, automobile, networks, mechanical, etc. She has excellent skills in identifying patentable inventions and their features and advising inventors on legal and technical aspects. Schools.
She also worked on PCT International Patent System. She is well experienced in PCT application filing and prosecution, analyzing ISR issued in PCT applications and filing response under article 19 & 34 amendments, etc. and mainly prosecuting Indian nationals PCT applications for various clients.
In the year 2018-19, she worked for more than 60 inventions of Mahmta Phule Rahuri Krishi Vidhyapeeth, MPKV, Rahuri. She has delivered many sessions at various programs related to IPR. She is also working as a Facilitator for filling Patent Application under the SIIP Scheme of Indian Patent Office.
She is assisting in other IP registration activities related to Trademark and GI registration as well. She worked for the World Bank-funded project for registration of 10 unique GI commodities, in addition to this she is working as an associate for the Government of Maharashtra's venture for GI registration of 13 Agricultural products.
Since 2008, for promotion of IPR, she worked as a coordinator for various IPR related Seminars and Workshops conducted by GMGC in an association with CGDPTM.
She has completed her Masters in Science (Computer Science) in 2007 from Pune University. She has done a Certificate course in French in 2008 and has good knowledge of the French language.  She has also completed the Certificate course in .NET. She is currently leading web development and web maintenance team.