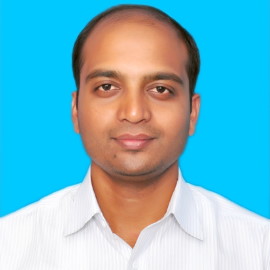 Adv. Paresh Chinchole
Patent Agent
Paresh graduated in June 2015 with LL.B. (Hons. in Intellectual Property Law) from Indian Institute of Technology, Kharagpur. He also holds a Master's degree in Biotechnology from the University of Pune.
He is registered Patent Agent and Attorney and has been practicing for more than five years and is responsible for the handling of Intellectual Property Prosecution matters of the firm (GMGC IPR Services Pvt. Ltd.) as Senior Associate. He is an avid reader and also writes a blog on various issues of IP. He has extensively worked on hundreds of trademark, patent applications, Geographical Indications and likes to write on various issues pertaining to intellectual property.
He is a member of the Board of Studies of Fergusson College, Pune and has designed syllabus for subjects such as Bioinformatics, Database Management System and Intellectual Property Rights. He has been adjudged as the "Winner" in 6th Symbiosis – B. Krishna Memorial National Moot Court Competition, 2014 and also won the Best Memorial Prize. He has worked as a Research Assistant at the National Institute of Virology, Pune and as a Genetic Analyst at Symphony Teleca, Pune before joining the LL.B. program. He has qualified CSIR-NET examination in June 2011 with All India Rank 25. He has co-authored two International Research Papers, one in the area of Molecular Characterization of Group B Rotaviruses published by Cambridge University Press and other in the area of Geographical Indications published by the World Trade Organization. Paresh is also a Visiting faculty to the Fergusson College, Pune.