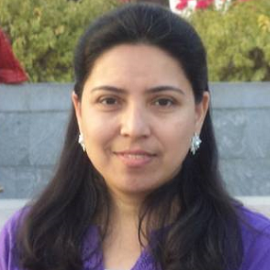 Madhuvanti Kelkar
Patent Agent
She is a Registered Indian Patent Agent having a very strong acumen, analytical and logic building skills with vast work experience for 22+ years as an IT professional in CAD based Engineering software solution development. She has worked in the capacity of VP in an MNC.
Her key and core sectors as a Patent Agent include all engineering and science & technology fields, especially Computer Science, Information Technology, IoT, Software and Mobile Apps, Civil, Mechanical, Electrical, Electronics, Telecommunication, Cloud Technology, Augmented Reality and Virtual Reality. She has good analytical, drafting and prior art searching skills.
She is also an active and enthusiastic Committee member of a Pune based NGO (working in the field of women empowerment and child welfare) for the last 9+ years. Currently, she is serving as a Treasurer there. She also takes a keen interest in improving the employability of Indian youth for current needs by adopting the latest trends and technology. She is a very good administrator.